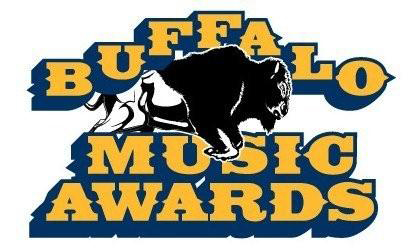 Alison Pipitone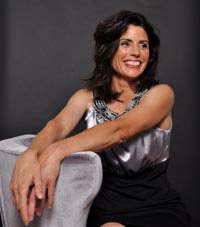 Originally from Buffalo, Alison's family moved to San Diego when she was around ten years old. She did not start playing guitar until she went to college and formed her first band with her brother and sister in California. After returning to Buffalo to attend graduate school, she had no intentions of continuing her music career. Then one night Alison went to an open mic and played one of her songs. Dale Anderson, Ani DiFranco's former manager, was at the club and signed her to a Hot Wings recording contract. That put a hold on graduate school (she later got her Master's Degree) but started her performance and recording career.
Member of the following Bands :
The Monas (Los Angeles, California) 1987 - 1994
Alison Pipitone Band 1994 - Present
The Pocahotties 2003 - 2008
Girls Gone Mild 2010 - Present
Accomplishments:
Support for acts including Barenaked Ladies, Sloan, Bacon Brothers, Lilith Fair, Joan Jett & the Blackhearts, Exene Cervenka,Martha Wainwright, Michelle Malone, etc.
Selected performer NXNE Music Festival, Toronto; Crossroads Music Conference, Cleveland,Ohio; Philadelphia Music Conference, CMJ Music Festival, New York, New York
Cities toured include Los Angeles, San Francisco, San Diego, Salt Lake City, Boulder, Omaha, St. Louis, Kansas City, Nashville, Louisville, Lexington, New York, Boston, etc.
Song/Performance contributions: All Over Me Original Motion Picture Sound track (FineLine Features); KRCLive2, 90.9fm, Salt Lake City; KCRW Morning Becomes Eclectic live performance; Liberation: War Is Over, PatrioitVox and Future Schools Network, Inc., West Falls, NY; Tom Naples Whose Names are Unknown (Music from America's Great Depression (2008); Michael Meldrum, Open Ended Question Righteous Babe Records (2006); Dave Ruch, The Oldest Was Born First (2008).
Producer, Tom Naples Migration (2010); Producer John Kloberdanz Stumbling Toward Happiness (2010).
Scores of print & radio interviews, television appearances, benefit performances.
Buffalo Music Awards Won:
2010 Buffalo Music Awards Hall of Achievement
2009 Top Original Female Vocalist
2008 Top Original Female Vocalist
2007 Top Original Female Vocalist
2006 Top Original Female Vocalist
2005 Top Original Female Vocalist
2004 Top Original Female Vocalist
2003 Top Original Female Vocalist
1998 Top Original Female Vocalist
1997 Top Original Female Vocalist
Other BMAs:
2005 Top Original Rock Band - Alison Pipitone Band
2009 Top Original Rock Band - Alison Pipitone Band
Discography:
Life in the First Person (1995)
Down to Money (1997)
Like Being Born (1998)
Shake It Around (2000)
I'll Ask Her (2002)
Tigerbabies (2006)
Me and Miss Grimes (2009)
Website: www.alisonpipitone.com
Top Photo Credit : Katie Ambrose
Sidebar Photos: Carl Cederman