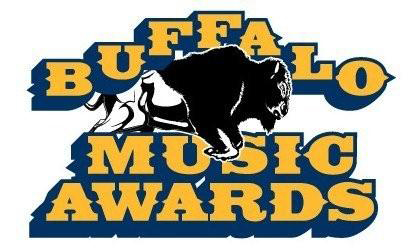 MUSIC NEWS
The objective of the Buffalo Music Awards web site is to provide information on the past, the present and the future of Buffalo Music. The Music News section is where you can get information on the present.

If you have information on a new group or something new that is happening with your band, club or music related business, send it to us for inclusion in this section. Include a telephone number so we can contact you for verification and additional information.

The following music news is listed by date with the newest information at the top. The further you go down the list the information is older and dates are periodically listed to identify when the info was posted.
BAREBACK JACK
June 14, 2011

After 11 years, over 800 performances, opening for 70 national acts, winning 6 BMA's for "Top Country Act" and being inducted into the BMA Hall of Achievement in 2010, Bareback Jack has announced the band is taking a hiatus as the individual members have elected to persue separate interests.
Founding member and lead vocalist Christopher Krupinski made the following statement:
"After more than a decade of making music, we just need to explore new oportunities. I've always been proud of what this band accomplished...and we have come to an understanding that leaves the opportunity for us to do some more honky-tonkin' some where down the road. The door remains open for a reunion show or events for charity."
Chris and bass player Donny Nowak are forming a new group which will premiere in late July, guitarist Tommy Bijak is with Underground Stampede, keyboardist Eric Zak has reunited with New York Rockin Revue and founding member and drummer Pete Wilson is spending time with his young family.
The band website www.bbjackband.com will remain open as a virtual scrapbook and historical site.
The Etchings Win Artvoice BOOM

On May 13th The Etchings were crowned Artvoice BOOM winners at the Tralf.
This edition of BOOM began in mid-October of 2010.  Artvoice narrowed a field of close to 100 band submissions to 32 weekly contestants, spread across four rounds.  Votes were cast on-line and half the bands were selected to play at one of four quarterfinal shows. Fans turned out at the four semi-final shows and selected the final four:  The Etchings ( round 1), The Funky Beets (round 2), The Andrew J. Reimers Country-Punk Extravaganza (round 3), and Steel Keys & Brass (round 4).

Artvoice's BOOM Battle of Original Music started in 2006 and has provided exposure to hundreds of area artists, through weekly online contests and live shows.  Sponsors have provided prizes which have included:  music gear, recording time, packaged CD's, tattoos and over $15,000 in cash.

The Etchings join past BOOM Grand Champions: Dali's Ghost, TypeRevelant, and Photos of Wagons. Go to boom.artvoice.com to hear this year's contestants and check out the BOOM archives.
10,000 MANIACS 30th ANNIVERSARY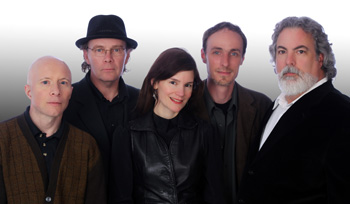 The 10,000 Maniacs kicks off their 30th Anniversary on April 15, 2011 in Alpine, California. The touring group will be Mary Ramsey(Vocals), Dennis Drew (Keyboards), Steve Gustafson (Bass), Jerry Augustyniak (Drums) and Jeff Erickson (Guitar)

NEW GROUP - THE POSSEE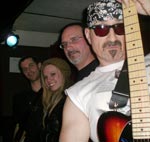 Pat Terry & Kate Shaffer of Naughty Dawg have formed a side group called The Possee to perform more diverse classic rock when their regular band is not performing. The members include Tom Brown or Jeff Erny on drums and Nick Krystaf on bass. Pat & Kate are also performing dates as the duo KP Express.
NEW GROUP - BROTHER 2 BROTHER
Former members of Soul Providers, Urban Renewal, White Chocolate and many other area groups have banded together to perform a variety of music with a groove. Members are: Chris Marziale (keyboards), Jack Prybylski (sax), Rick Johnston (Guitar), George Delvalle (bass) and Tom Ryan (drums).
All members will share the lead vocals.
Free Henry! Takes Top Honors in the 2011 Hard Rock Café Battle of Bands in Niagara Falls The other two bands in the finals were Colors in the Air and Ransomville. A total of twelve bands were selected to participate in the competition which was held over three evenings. In addition to the three preliminary winners Free Henry!, Colors in the Air and Ransomville, the other nine bands were: Chris Squire Band, Contagious Woo, DoDriver, Sleepless City, Son of the Sun, Speak Easy Three, Coterie of Stern, David Nolf Band, and The Innocent Bystanders. A music industry panel will select 10 bands for the national online competition which was won in 2010 by Buffalo's More Than Me.
NEW GROUP - MURPHY'S LAW
New group with former members of Toast and Carl Motyka Band. Joe Marohn (Vocals / Guitar), Ed Burger (Guitar), Mike Spears (Bass) and Julius Giambelluca (Drums).
3/11/11
John Coccia leaves Black Widow for other shores In early December, bass player/vocalist John Coccia made the difficult decision to leave Black Widow in order to concentrate on making a living in music outside the Buffalo area. In January he took a pickup gig with the Rick Monroe Band out of Nashville and played 14 days at Cowboy Bills in Key West, Florida. While performing solo dates in the Tampa area, an audition managed to secure a job playing with a jazz quartet on a cruise ship for 6 weeks sailing from Barcelona then porting in Rome, Athens, Venice and points between.  "It's a once in a lifetime gig with everything being covered by the cruise lines plus pay for playing only 3 hours a day."  When John comes back in June he already has various projects lined up to fill his "free-agent" future. According to John,   "There are great opportunities to play music full time outside the area if you willing to put yourself out there, remain focused and just believe"...  stay tuned!