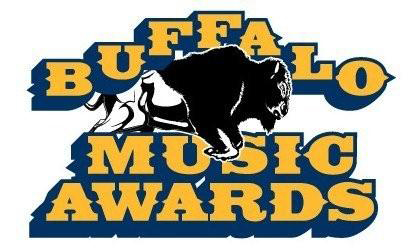 Black Widow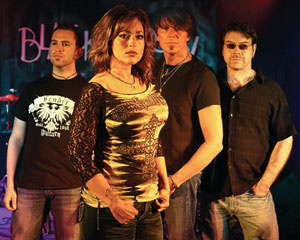 Formed over 14 years ago Black Widow is one of the hardest working bands in Western New York playing over 200 shows per year at lawn fetes, festivals, clubs, weddings, corporate and private events.
Members and Instruments:
Lana Marie Hergert - Lead Vocals
John Coccia - Bass, Vocals
Dustin Francis - Guitar,Vocals
Joe Dehlinger - Drums
Former Members:
Joe Martucci
Darren James
Rene Harris
Dan Kaplin
Pat Pauly
Brad Peace
Jeff Becker
Jon White
Bobby Majack
Joe Suplicki
Michael Hund
Leo Gastle
Mike Schunk
Pat O'Connell
Over the history of the band, this group which has included many of the top musicians in WNY, has retained the versatility to cover all your favorite songs in any style of music, from party, rock, dance, country and alternative. They retained the ability to customize the night of music to fit it's specific needs.
Completely self managed, marketed and with calendar booking within the band, the current lineup of the Black Widow Band has collectively been awarded about 50 area music awards, including 15 best Female Vocalist awards for Lana. John Coccia has won many BMA's as a member of the country group Bareback Jack, with the duo Simpleton, a new group award with The Michael Bly Band and with the rock band White Lies.
Many different musicians have been member of The Black Widow Band over the bands career but there has always been one constant focus in the band, Lana as lead vocalist.
Buffalo Music Awards Won:
2010 Buffalo Music Awards Hall of Achievement
2009 Top Rock Band
2008 Top Rock Band
2007 Top Rock Band
2006 Top Rock Band
2005 Top Rock Band
2004 Top Rock Band
2003 Top Rock Band
2002 Top Rock Band
2001 Top Rock Band
1998 Top Rock Band
Other Awards:
2005 People's Choice Awards - Top Rock Band
2004 People's Choice Awards - Top Rock Band
2003 People's Choice Awards - Top Rock Band
Sidebar photos: Carl Cederman
Buffalo Music Awards - Club Infinity - November 23,2010
Website: www.blackwidowband.net

Black Widow - 2010 Poster