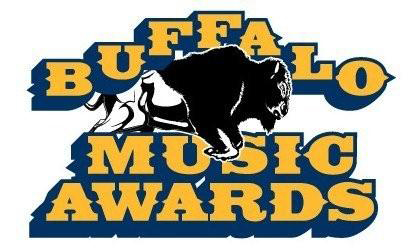 Boys of Summer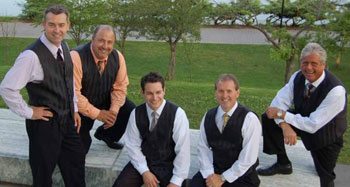 The Boys of Summer have been a fixture in the Western New York music industry since their formation in 1991. The band plays a versatile repertoire of every style of popular music; from rock to country, classics to disco.
Members :
Jim Weldy - Vocals, guitar, piano
Gary Edmonds - Lead Guitar, Vocals
David Green - Drums, Vocals
Don Lorentz - Keyboards, Vocals
Geff Gismondi - Bass, Vocals
Kevin Rose - Soundman
Former Members :
Steve Edmonds - Bass
Mike Carroll - Keyboards
Eric Zak - Drums
On any given night you can catch them at a popular night club, or during the summer, down on the lake at the Dock At The Bay where they have made Tuesday nights their home for 17 consecutive years. In addition to that, they have long been one of the busiest wedding and corporate party bands in the Buffalo area - playing on average, about 20-25 weddings a year. The Boys of Summer have played almost every country club, hotel and banquet facility in Western New York. By word of mouth they are also expanding into Rochester, Syracuse, Pennsylvania and Ohio.
Over the years they took part in numerous events such as : The Make-a-Wish Gala's in Buffalo and Rochester, The Roswell Park All-Star Night, Juvenile Diabetes Foundation, The American Cancer Society, Children's Hospital, Chestnut Ridge Foundation, and fund raisers for The Boys and Girls Clubs, Habitat for Humanity and various individuals in need of help.

Boys of Summer - 1991 Harbour River Cafe

The group was formed in 1991 by Jim Welby, Gary Edmonds, Steve Edmonds, Mike Carroll and Eric Zak. It was an outgrowth of Endless Summer, a group Jim Weldy and Mike Carroll performed in at Shooter's every Thursday during the summers of 1989 and 1990. The Boys of Summer was also initially only going to be a summertime project but the reception they received resulted in the members leaving their other projects and working with The Boys of Summer year round.



Boys of Summer - 1995

In 1995 David Green and Don Lorentz joined the group. They did not have another personnel change until Geff Gismondi replaced Steve Edmonds as bass player in 2009.
Side projects: In addition to group dates Jim Weldy performs over 50 solo dates annually and former founding members Steve and Mike have formed the Steve Edmonds & Mike Carroll Duo.
2011 is the 20th anniversary for the band and they will continue their party mix of rock, pop, dance, country and oldies into their third decade together.
Buffalo Music Awards Won:
2010 Buffalo Music Awards Hall of Achievement
2009 Classic Pop Group & Group Vocals
2008 Classic Pop Group
2007 Classic Pop Group
2006 Top 40 Group
2005 Top 40 Group & Group Vocals
2003 Group Vocals
2001 Group Vocals
2000 Top 40 Group
1999 Group Vocals
1998 Top 50's & 60's Group and Group Vocals
1997 Top 50's & 60's Group
Other Awards:
2005 People's Choice Awards - Top 40 Group
2004 People's Choice Awards - Top 40 Group
2003 People's Choice Awards - Top 40 Group
Website: www.boysofsummer.com