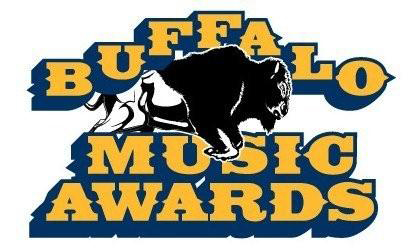 Bruce DeckeR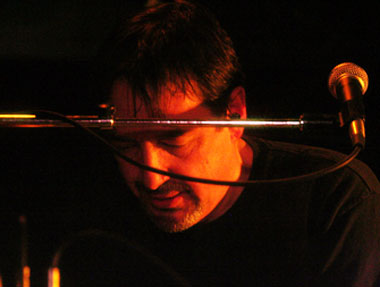 Bruce Decker - piano, organ, synth, harmonica, trombone and guitar - has probably forgotten more songs than many area musicians have ever learned. Of course, after gigging for 40+ years the forgetfulness is bound to happen eventually.
Starting on piano at age five, Bruce was soon playing organ at Blessed Sacrament Church in Syracuse, New York for evening services under the direction of Arthur Stasko, his piano/organ teacher and resident organist for the church. "Art Stasko taught me all the basics that a keyboardist would need to become a professional musician, including site reading, music theory and 'fake' playing,"recalls Bruce. "he stressed the classics as well as classical technique, and besides my immediate family was the most influential person in my life musically".
Soon after starting high school the siren song of rock 'n roll grabbed hold and Bruce formed his first band with several of his friends. "We were very green and not very good but my folks let us slide over the dining room table so we could fit the drums and amps into the same room as the family organ. Our signature tune was "Light My Fire" by the Doors. That was one of the first songs I ever learned 'by ear' and my parents loved it. I think they were being kind".
Bruce recalls playing for his classmates' senior year of high school as a high point that still stands today. "We had been playing out for three years. I was definitely not one of the 'cool kids'; actually I was one of the A-V geeks. People could not believe it was me up on stage playing these really cool songs by the artists of the day (Zeppelin, the Who, Beatles, Stones, Chicago, Blood, Sweat and Tears to name a few). Overnight I was no longer the weirdo of the class".
After high school Bruce attended SUNY Buffalo and changed his major at least four times, finally graduating in 1980 with a BS in Nursing. Music did not take a vacation during the UB years; Bruce actually had a band that rehearsed in his dorm room! "My two roommates were part of the group and we were kind of adopted by the entire dorm in general. Tom Fenton (The Fibs, Cisco Ducks,and other local bands) was the guitarist."It was fun - we played a ton of beer blasts and we were together for several years." It was during this time Bruce was tapped by local vocalist Gary O'Boyle to fill in on piano for several gigs. Bruce has worked on and off with Gary ever since.
Bands came and went over the next 25+ years. Bruce has been a member of (in no particular order) Freehand, Search, Beowulf, Runnin' Blue, Deja Blue and the Bluebloods, Nuance, Lions, Siamese Eyes, Hit 'N Run, Service Elevation, Stross Fletcher and many other bands that have faded into the collective woodwork of Western New York's memories. Each has helped develop his musical style ("...jack of all trades, master of none...") and sensibilities. From Jazz to disco to rock to commercial to classical, Bruce has played in almost every style of band that has graced a WNY stage- with one exception: he has never played in a country/western act; "...maybe someday, who knows?"
Bruce's newest venture is the party rock band Breakaway. "I am especially excited about the vocals. I have always placed a high value on quality vocals and have been blessed by playing in bands with exceptionally great vocalists. Breakaway will definitely continue that tradition of excellence and might even raise the bar a little."
Besides playing in area bands Bruce also assists in the music program at Wayside Presbyterian Church as keyboardist and sometimes organist. Bruce enjoys playing "church" music at Sunday services as well as weddings and the occasional funeral. "Music touches you at the deepest level. I am honored that I have a skill that can bring someone to a place where they otherwise might not be able to go. An honor and a privilege, for sure."
Buffalo Music Awards Won:
2010 Buffalo Music Awards Hall of Achievement
2009 Rock Keyboardist
2008 Rock Keyboardist
2007 Rock Keyboardist
2006 Rock Keyboardist
Interesting note - Bruce was nominated for keyboardist at the first Buffalo Music Awards in 1981.
Bruce lives in Hamburg, NY with his wife and biggest fan, Pamela. Bruce and Pam have a family consisting of five children, two stepchildren, six grandchildren (with one on the way!) and Morgan their big old golden retriever.
Current Rig -
1955 Hammond B3 w/1964 Leslie 147, both both reconditioned by Sal Azzarelli
Korg Triton Extreme 88 weighted key
Nord Electro 63
Roland Juno 6
Sequential Circuits Prophet Six
Mackie 12 Channel Mixer
Website: www.breakawaybandrocks.com
Sidebar photo: Carl Cederman