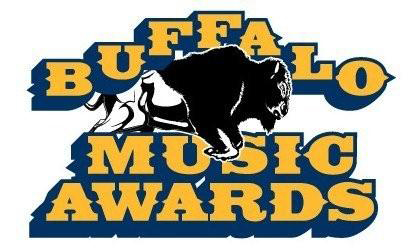 David Green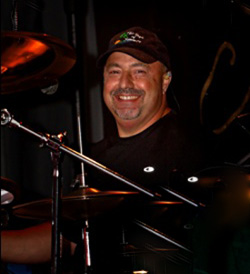 David started playing drums in the third grade at the age of 8. He played drums and percussion all the way through High School. His first experience playing in a band was with some close high school friends playing country music at a Moose Lodge in Hamburg. In 1978, he joined the local country band Lone Star Express, and had the privilege of playing with Tom Bath, who at the time was one of the area's best steel guitar players at the age of 16. In 1979, Tom and David moved to Houston, Texas to pursue music on a full time basis. They played in one of the hottest bands in Houston and had the privilege of performing with country music all time greats such as: Johnny Paycheck, Ray Price, Faron Young and three times with John Anderson.
In the winter of 1981, David moved back to Buffalo and joined the local country band OK Corral. In 1986, he left the group and joined the band Union Transfer who played a little more of a variety of music including country and had a complete Elvis Show. They performed for 17 months every Sunday night at the Golden Nugget on Seneca Street, in Buffalo where he first met Gary and Steve Edmonds. In 1991, David joined the wedding band Transition which really helped his skills playing different genres of music including To 40 dance and rock. In March 1994, David was asked to fill in for David Zak the original drummer for The Boys of Summer and has been with the group ever since. After his first experience with The Boys of Summer in 1994, which was a part time group at the time, Jim Weldy and David joined the wedding band Nightlife where they met Don Lorentz. At the end of 1995, they decided to make The Boys of Summer a full time band and dedicate all of their energy to making that group one of Buffalo's best.
David's drumming philosophy has always stressed solid playing and being the time keeper. He is currently employed at DeLacy Ford in Elma,New York. He has been married to his wife Lori for 18 years and they have three children, Emily, Matthew and Katie.
In 2011 The Boys of Summer will celebrate their 20th Anniversary.Quoting David "I am proud to have been a part of that for 17 of those years.I consider myself fortunate to have been with the band mates over these years that I do not consider co-workers but brothers. I look forward to continuing this relationship until the day comes that I can no longer perform".
Buffalo Music Awards Won :
2010 Buffalo Music Awards Hall of Achievement
2009 Pop Rock Drummer
2008 Pop Rock Drummer
2007 Pop Rock Drummer
2006 Pop Rock Drummer
14 group awards as a member of The Boys of Summer
Website: www.boysofsummer.com