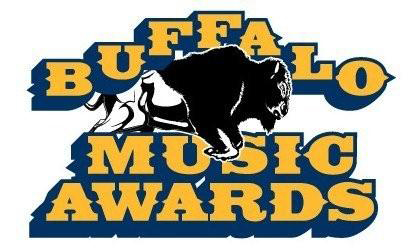 The Easy Street Big Band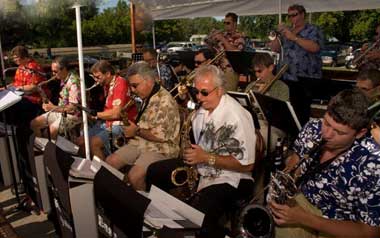 The Easy Street Band was formed on January 19, 2003, bringing together the talents of sixteen area musicians, one vocalist and a director. Its members come from numerous cities in Erie and Niagara counties.
While music from the "Big Band Era" makes up a large portion of the band's line-up, jazz tunes and a variety of other types of music round out its repertoire. The Easy Street Big Band has performed for thousands of people at fund raisers, dances, weddings, festivals, events and concerts.
Current Members: (*original founding member)
Sax Section: Larry Scaglione (Alto), *Dennis Brockman (Alto), *Wayne Blumrick (Tenor), *Gary Brockman (Tenor), Greg Brockman (Bari)
Trombone Section: *Peter Dauphin, Peter Blackwell, Michael Sciortino, David Stacey
Trumpet/Fluglehorn Section: Chris Hooton, Chris Daley, *Roger Hutter, *Bob Hall
Rhythm Section: *Debbie Hutter (Piano), Melissa Bender (Bass), Ryan Nogle (Drums)
Vocals: Scott Stoberl
Director: *Lee Brusino
Every one in the group enjoys keeping the "Big Band" style of music alive, bringing back fond memories for some and exposing the style to people who are a little too young to remember.
Buffalo Music Awards Won:
2010 Buffalo Music Awards Hall of Achievement
2009 Best Jazz Big Band
2008 Best Jazz Big Band
2007 Best Jazz Big Band
2006 Best Jazz Big Band
Website: www.easystreetbigband.org