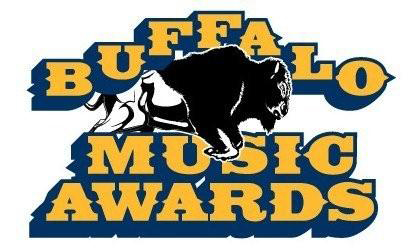 Eric Crittenden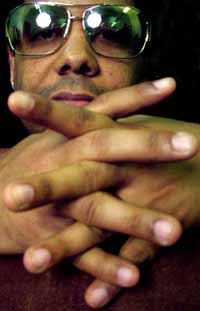 Becoming Critt...by Critt
In 1995 or so, I was working at a collection agency because I had to have a job according to my pre-probation requirements...lol long story. But none-the-less, I had this job and met this cat named Mike Denehey. He was a rather square cat, super ordinary but the nicest guy you could ever meet. Well we were talking about music and he said that he had a band in Buffalo and that I should try out on keys. So, sort of as an appeasement, I agreed to go to the 'studio'. That studio was 19 Wadsworth Street and the practice space of Last Lemming. I walk into this huge room to see these older guys size me up real quick and point to the keyboard. Very little was said verbally. We did all the talking musically. After a jam on this tune of theirs called "Fortress", a descending Floyd-esq vibe out of B Minor, they said you're in! Shocked I explained my situation, that I had a court case coming up and that I was probably going to do some time as a result AND pointed out the fact that I didn't own a keyboard. Without ANY hesitation, Don Freeman the bassist said, take ours and learn the parts and we will see you at rehearsal next week.
These guys didn't know me from a bag of chips and didn't think twice about me joining the band, even with all of my impending problems and of course the problems that were ongoing. There began the trip man. So along with Jeff Garbacz, Don Freeman, Damien Simon and Mikey Denehey, I was in Last Lemming, one of Buffalo's elite Alternative groups along with Cotton Mouth and The Tails...etc. Last Lemming broke up in '97 and then I listened to a Herbie Hancock record...game over!
Not soon after, I met Michael DiSanto at Stimulants' open mic on Main and what a cocky son-of-a-bitch he was. He had such swagger with his acoustic guitar and funky as a mutha ___but from our first groove, we became instant best friends. He asked me to join his band BAG and we went on to do some great things. We opened a Thursday in the Square, hit the road for a tour of cafes...lol, and just had an overall great existence as a 'band', a family. But like most dysfunctional-young bands, we too broke up.
In '98, I had a jam session thing at the Rendezvous on Niagara and met this cat named David Wasik. He said he had this tour in Europe planned and that he needed a band and wanted me to be part of it. So we went to his space a bunch and worked out some stuff. The ti didn't pan out but the band sort of did. The bands name was The Waz and that was the band that really solidified my destiny as an artist. But not just any artist. A Buffalo artist.
For almost four years we toured all over the country headlining festivals and meeting great people and connections along the way. It was the emergence of the Jam Band scene and we were part of the wave. As I write this, I see that the trend for me is being part of the movements. The movements that solidify a scene, that make a scene and perpetuate musical legacy. Buffalo musical legacy.
Since The Waz I have travelled al over the country with my own project "Crittenden" and various side projects or side man jobs. Me and my horn "Kurtis" have had great jam sessions with Jefferson Starship, Dickey Betts, Michael Franti, G Love & Special Sauce, Rat Dog, Mickey Hart and Arrested Development to name a few.
Perhaps my most influential and inspiring mentors have been the cats I shared the intimacy of the stage with. David "The Waz" Wasik and I are still good friends and he taught me how to hang. He taught me the importance of staying the course and using life experiences as a catalyst for greatness. Michael DiSanto and I are still very close and he taught me about the pocket and the importance of playing the melody, straight-up with no bull shit. As for Jeff Garbacz, he went off to become GARBAZ.COM and travels the world with the biggest acts doing concert visuals. He and I are not only friends but we are brothers, he taught me how to be a man and be a better man and he was the Best Man in my wedding.
I grew up in the Buffalo music scene. It raised the sort of man I always wanted to be and aspire to improve upon. I had many of opportunities to move away and do what so many frustrated artists do but I knew and know my home is here. I still get frustrated and bitch and moan about the local scene, but at least it's a scene and we do have a sound. Now we just need to collectively market that sound, because historically it's a super relevant part of American music history. Everybody knows someone from Buffalo.
Since, I've gone on to create Critt's Juke Joint (C-J2.com)and hold a residency at the Clifford Brown Jazz Festival in Wilmington DE and my last record "Blu" has been critically acclaimed. I have been compared to Miles Davis and Stevie Wonder in the national press. Don't ask me how the hell I got that honor...but I'll take it!
In addition, I am married, living in the burbs with my wife Ann Marie and daughter Cassidy. I received my BA in Liberal Arts and I am off to grad school. I tour whenever I can and play ALL the time and try to put my stamp on all things Buffalo, whenever possible. I have co-created the IMAGE program with my wife and Jeff Grossi, an after school outreach program aimed at growing socially conscious and responsible people through hip-hop and pop culture. I teach Music History and Multi Media Arts at Oracle Charter school as well as Music Event Production at Villa Maria College and I'm the Music Director for the Powder Keg Winter Festival.
Buffalo music are the grooves of circumstance. It is our community, the everyone knows everyone community that makes this so special and fiery. I am honored to receive this award (Hall of Achievement) and pass the torch in hopes that another young, embattled soul will find solace in their own musical way. The Buffalo Music way. The only way!
Buffalo Music Awards Won by Category & Year :
2010 Buffalo Music Awards Hall of Achievement
2009 R&B Keyboardist
2008 R&B Keyboardist
2007 R&B Keyboardist
Other Award:
2000 WBNY Local Music Awards Best Front Man
Web page: www.1crittenden.com