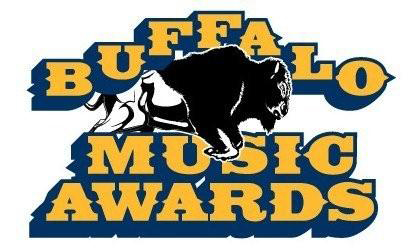 That 80's Hair Band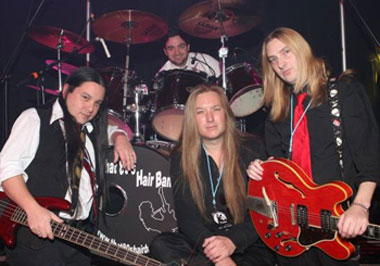 A hard rockin' tribute to the hair bands of the 80's, a That 80's Hair Band show comes complete with the big light show and sound that actually takes you back to the days when every rock band show was an event.
Members Names and Instruments:
Rob Neubauer - Lead Vocals, Guitar
Jason Neubauer - lead guitar
Joe Q - bass
Chris Olivieri - drums
Former Members:
Lead vocalist Rob Neubauer has toured the country as a concert lighting technician and has designed the lighting for several area clubs. He covers the vocal style of each singer he is portraying from the screams of Quiet Riot and Skid Row to the ballads of Bon Jovi and Warrant. His non-stop performances earned him the 2006 and 2007 BMA's for Hard Rock Male Vocalist. Jason Neubauer won the BMA for 2009 Hard Rock Guitarist, while Joe Q took the 2004 BMA Bass Player award. Chris Olivieri provides the solid rhythm that keeps their show pounding all night long. Their collective talents contribute to the bands goad of reliving those great days when going to see a band was fun and the fun was insane.
In addition to regular regional club performances, That 80's Hair Band headlines and produces the Haunted Central Terminal Halloween concert. This event is one of the biggest annual fund raisers for The Variety Club.
Buffalo Music Awards Won:
2010 Buffalo Music Awards Hall of Achievement
2008 Hard Rock Band
2007 Hard Rock Band
2006 Hard Rock Band
2005 Hard Rock Band
2004 Hard Rock Band