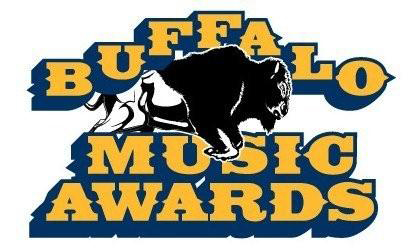 JJ Moscato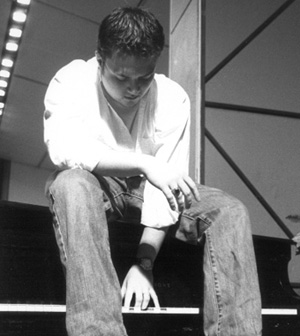 After seeing the first Raven reunion, JJ Moscato made his musical focus to be a student of the keyboard driven Buffalo Sound, pioneered by legends such as Stan Szelest and Jimmy Calire. In 1996 he was honored by the Blues Society of WNY with the Muddy Award for Most Promising New Local Talent.
In 2009, JJ Moscato and Reggie Evans were selected by the Blues Society of WNY to travel to Memphis, TN to perform in the International Blues Challenge. Their duo of piano and drums, with both adding vocals, were met with rave reviews.
There is a long list of Buffalo bands that JJ has been fortunate to have played long term engagements with: Win, Lose or Draw, The New York Express, The Marvelous Heptones, The Alison Pipitone Band, The Kate Engler Band and Jack Prybylski Band.
JJ also toured and recorded with JSP recording artist Chris Beard. He was instrumental in the arranging of the tunes for Chris' first album "Bar Walkin" and is featured on Chris' second album on JSP, "Born to Play the Blues", 2001.In addition, he has enjoyed reoccurring guest engagements with many other musicians to list. Currently, he has ventured outside of the role as a side man and has been fronting his own band, JJ Moscato and Blue Avenue.
Recordings:
Chicago Jack & the Marvelous Heptones: Playin' it Cool, 1999
UR Midnight Ramblers: Now Playing, 1999/E=mr2, 2000
Chris Beard: Born to Play the Blues, 2001
Jack Civiletto & Mark Coughlin: Moonlight & Lavendar, 2002
Yvonne Schmidt: Nothing But Blue, 2002
Jack Prybylski: Window Shopping, 2006
Mick Hayes Band: Self-Titled, 2008
Alison Pipitone: Retrodyne,2004 / Me & Miss Grimes 2009
In addition to playing keyboards his whole life, JJ also has great passion for his singing. While attending the University of Rochester, he was founding member of the nationally renowned a cappella group, The Midnight Ramblers. He was also the group's business manager, toured, recorded and was featured writer, arranger and soloist for them until he graduated. The group's recordings continue to be featured on international compilations and in 2005 they placed 3rd in the International Championship of Collegiate A Cappella. While at the University of Rochester JJ took Classical lessons and Jazz studies with George Jones.
Buffalo Music Awards Won:
2010 Buffalo Music Awards Hall of Achievement
2009 Top Blues Keyboardist
2008 Top Blues Keyboardist
2007 Top Blues Keyboardist
Website: www.jjmoscato.com
Sidebar photo: Carl Cederman