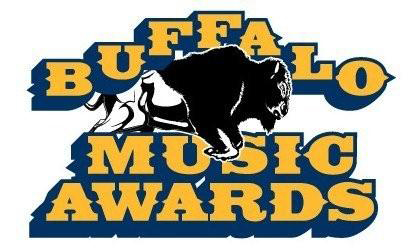 Route 66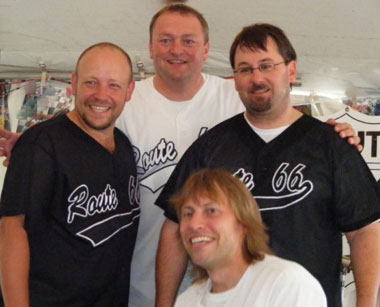 2011 will mark the 25th Anniversary of one of WNY's premiere party bands - Route 66. The seven time Buffalo Music Awards winners dominated the Classic Rock Category for the last decade, prompting the induction into this year's 30th Anniversary of the Buffalo Music Awards Hall of Achievement.
Members:
Mark Rosenhahn - Guitar, Vocals
Gary Styn/Dennis Fura - Keyboards,Vocals
Bryan Berhalter - Bass, Vocals
Eddy Tabone - Drums, Vocals
Former Members:
Jim Shea - Bass
Lou Delcotto - Keyboards
Route 66 has become the "Route of Party Rock N Roll" by playing non-stop high energy sets. They offer a blend of personality and talent to bring life to their shows. The Route 66 set list covers the entire spectrum of classic rock and dance favorites, spanning the last five decades.
Members Mark Rosenhahn (lead guitar) and Eddy Tabone (drummer and band manager) are in their 21st year with Route 66, helping set the bands standard for live entertainment by choosing the quality music the band performs. When original members Jim Shea and Lou Delcotto left the band in mid 2000, they were replaced by seasoned musicians well known to the WNY music scene. Bryan Berhalter (who also performs as a solo artist) plays bass and handles a share of the lead vocals. Dennis Fura and Gary Styn, share keyboard duties and bring a high level of energy, versatility and professionalism that provides the authenticity of performing each style of music the band plays.
The bands hard work paid off with seven Buffalo Music Awards and 20 years of nominations for best band and individual awards. They have also had the honor of being the opening act for such bands as America, The Little River Band, Missing Persons and Pete Best (original drummer for The Beatles)
Buffalo Music Awards Won:
2010 Buffalo Music Awards Hall of Achievement
2008 Classic Rock Band
2007 Classic Rock Band
2005 Classic Rock Band
2004 Oldies Band
2003 Oldies Band
2001 Oldies Band
2000 Oldies Band
Website: www.route66band.net
All photos on sidebar: Carl Cederman